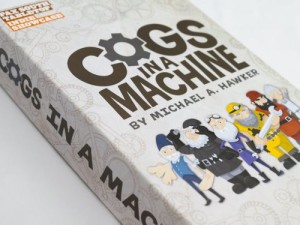 We're pleased to announce that Cogs in a Machine is now available for purchase through The Game Crafter!
Thanks again to all our Kickstarter backers for making this possible and showing their support.
Be sure to check out our next game experiment 'Spiredice' this weekend at PAX West as part of the Indie Megabooth Tabletop Showcase.  We're in the ACT Theater on Friday & Saturday and the Megabooth on Sunday & Monday.