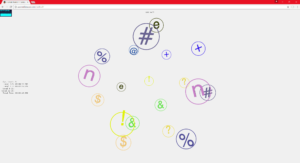 Check out our Ludum Dare 38 entry 'Odd Ball' for the 'A Small World' theme competition from this past weekend.
Odd Ball is a simple puzzle game with the goal to complete the 16 levels as fast as possible.  Tweet your best time with a screenshot to us @MikewareXGR!
Entry Page: https://ldjam.com/events/ludum-dare/38/odd-ball
Play Directly Here: http://www.mikeware.com/oddball/
Optimized for play on a desktop browser.